How to Record Singing on an iPhone: A Step-by-Step Tutorial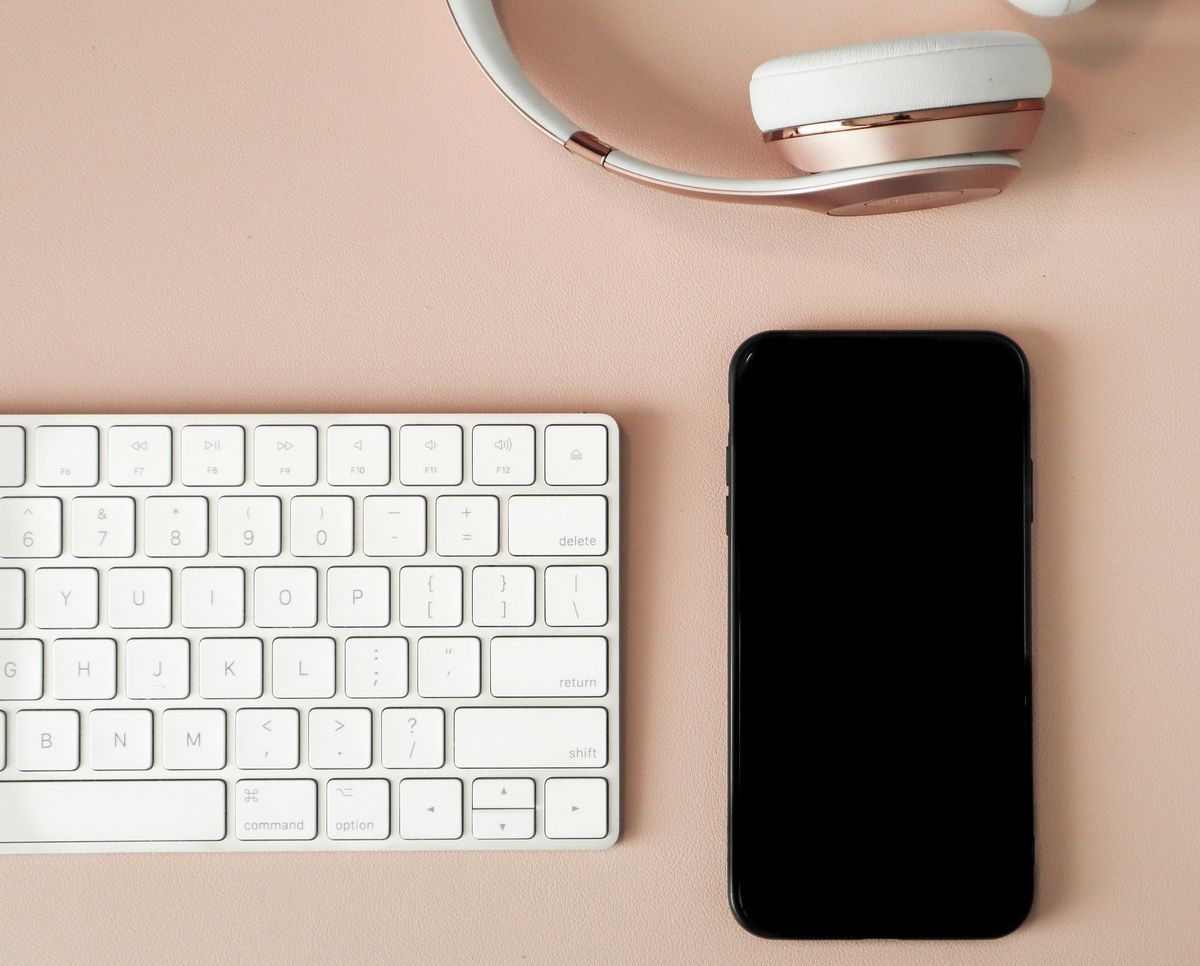 Whether you need to record yourself singing a new song  to work on later, or you are looking for a home-studio setup for recording, the iPhone has everything you need to get started. It may not be the same quality as a full recording setup, but using your iPhone to record singing is one of the best (and cheapest) ways to get a foot in the door. In this article, I will show you how.
GarageBand is a free iPhone app that can be used to record your singing voice separately to instruments or an imported backing track. These seperate tracks can then be combined and exported as a complete recording. For simple voice recording, Voice Memos is another free app that can be used.
Below you will find a tutorial on how to record your voice on both Garage Band and Voice Memos. You will also find how to convert audio files or free.
How to Use GarageBand to Record Singing on iPhone
Garage Band is my recommendation for recording your voice on an iPhone. If you're recording on your iPhone, you're probably just testing the waters in recording before getting more serious, so this free option is perfect.
There are so many features in GarageBand that you can play with which I won't be able to cover in this article, so below is the basics of making a voice recording with and without some form of backing.
For a more professional (and higher quality) home-studio setup, have a look at my recommendations in this article.
Step 1: Downloading the App
Your iPhone may not automatically come with Garage Band as it takes up a fair amount of space. If you can't find it in your search bar, follow the steps below to download it. Keep in mind that it will require nearly 2GB in space.
Open the Apps Store
Search for 'GarageBand'
Select 'Get' (or the iCould icon) to download the app
Note, if you already have the app, you will see the 'open' option instead.
Step 2: Recording Your Voice
Once you have downloaded and opened the app, you need to select the type of recording you will be making and then record your voice. Keep in mind that it is best to sing along to your backing track (you can learn how to add backing music in step 4). If you just want to record your voice, continue with the steps below.
Swipe left or right until you find the 'Audio Recorder' option - select this option
If you want a metronome to keep time, select your tempo by sliding the bar next to the metronome, or by changing the tempo in settings.
The metronome can be turned on and off by pressing the metronome. If using the metronome, I recommend using headphones so the click isn't burned into the recording (the microphone will pick it up)
Press the red button (record button) to start recording
Start singing in time with the metronome (if you are using one, or backing track)
When you have finished recording, press the record or play button to stop the recording.
Once you have recorded your voice, you can crop the track, move its position to align with a backing track or add effects, which I will explain below.
Step 3: Adjusting the Recording
Once you have recorded your voice track, you can play around with different effects and settings to make it sound how you want it to. This can include the following.
Monitor (Volume)
Tone
Pitch Control
Compressor
Drive
Vocal Hall (Reverb)
You can always come back to adjust these later. Once you have the right sound, press the track button (lines). This will allow you to add other tracks to the recording. You can get back to vocal effects by pressing the same button (it will turn into a microphone when in the tracks screen).
Step 4: Adding Other Tracks
You can add other tracks to your recording to create your own backing track, or you can also import a pre-recorded/downloaded backing track to your mix. Below are some of your options for backing tracks.
'Touch Instruments' (digital instruments you can play/record in the GarageBand software)
Record an instrument (through 'Audio Recorder', like you did with your voice)
Pre-recorded backing tracks (imported audio files)
Pre-recorded sound loops (in-built into GarageBand, used royalty free)
Recording Live and Touch Instruments
Recording live instruments or touch (digital) instruments can be done by selecting the '+' button in the track screen. Selecting either of these options will take you to their unique recording screen before being added to the track list.
Importing Loops and Backing Tracks
You will find the option to import sound loops and backing tracks when you select the loop button (top right, next to settings).
Step 5: Exporting Your Song
Once you are happy with your recording, with or without added tracks (instruments or backing tracks), you can export your recorded song in a variety of audio formats.
Select the triangle button to access 'My Songs'
Press and hold the song file you have created
Select 'Share' (you may need to scroll down)
Select 'Song'
Choose your desired audio quality (defaults to m4a) or select another format
Note, you can convert m4a audio to another file type using iTunes/Music on a MacBook. I have explained this process at the end of this article.
Using Voice Memos to Record Singing on iPhone
Voice Memos record external sounds only (through the microphone), in one track. This track is then saved as an m4a file. Therefore, it is a simple way of recording individual tracks that can then be uploaded into DAW software ('Digital Audio Workstation' - such as GarageBand) later.
Step 1: Downloading the App
Voice Memos is a native iPhone app. This means that every iPhone comes with the app already installed. However, if you can't find the app, you or someone else may have deleted it or it may have been offloaded. You can find it again easily in the App Store.
Open the Apps Store
Search for 'Voice Memos'
Select 'Get' (or the iCould icon) to download the app
Note, if you already have the app, you will see the 'open' option instead.
Step 2: Recording Your Voice
Once you have opened the app, recording is incredibly simple.
Press the red record button to begin recording.
Sing into the microphone (located at the bottom of the phone). Keep in mind getting too close can distort the sound.
Press the record button again to stop the recording.
You will see your new recording (default name 'New Recording') at the top of the voice memo list.
Step 3: Editing Your Recording
You can listen back to your recording by selecting it and pressing the play button. If you don't like it, you can press the trash can to delete it. Otherwise, you can edit it using the steps below.
Rename your recording by tapping the name (after you have selected the recording), deleting the old name and typing a new one
Select the three dots (options button)
Select 'Edit Recording'
Record over certain parts of the recording by swiping to the desired section, pressing the 'replace' button and singing that part again (note this is recording over your original recording)
Trim excess recording by pressing the crop button in the top right and dragging the start or end of the recording inwards
Step 4: Exporting Your Recording
Once you are happy with your recording, you can export it for use in DAW software. Note that it will be saved in an m4a (MPEG-4 audio) format.
Once you have selected the recording, press the options button (three dots)
Select 'Share'
Select where you would like to send the audio file (send via AirDrop, email, messages, messenger, etc or save to Files, Dropbox, etc.)
If you want to send the file to a MacBook, I recommend using AirDrop. This is incredibly easy and quick, saving the file to your Mac's 'Downloads' folder.
Converting Your Recording in iTunes (optional)
Some programs will not like the m4a file type that your recording has defaulted to. This is easy (and free) to convert through iTunes/Music.
Import your m4a recording into your iTunes/Music program (Files > Import)
Select the file in iTunes/Music
Select 'File > Convert > Create MP3 Version'
If you would like to convert to a different file type (or notice you do not have the option to an create MP3 version), you will need to change your import settings following the pathway below.
'Music > Preferences (or Settings) > File > Import Settings > Import Using... (select desired file type)'